Video Speed Controller to Speed Up & Slow Down Online Videos
Sometimes it is not very pleasant when we cannot change the video speed on Twitter and Facebook. YouTube also does not let us change the video speed beyond 2.0x. We also need a reliable and trusted online video speeder extension across all popular video streaming OTT platforms to increase and decrease video speed very easily.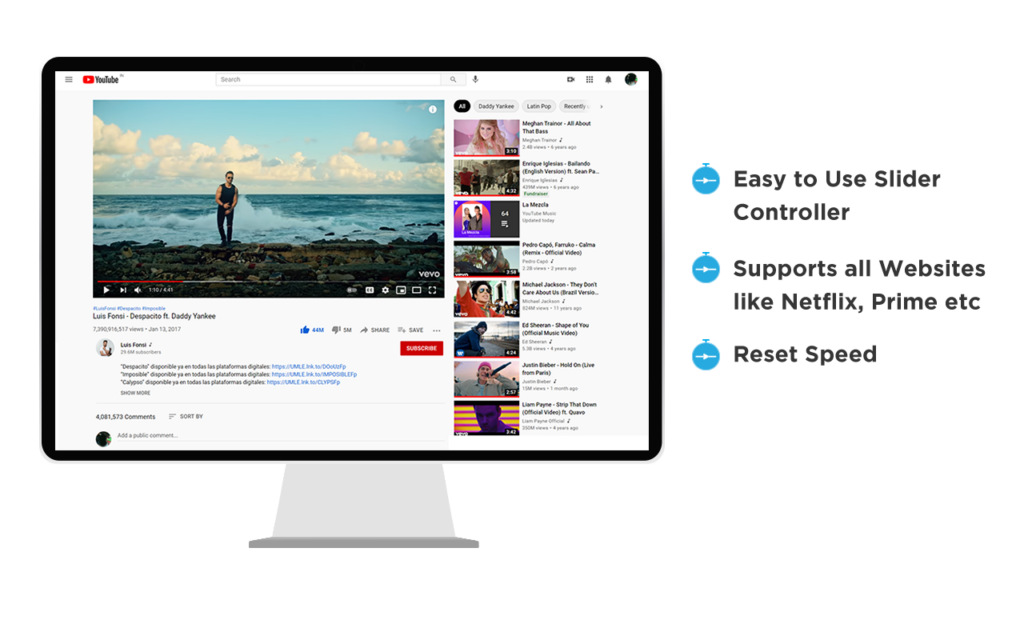 Key Features of Video speed controller For Chrome
We all consume most video content like movies and web series on our laptops and desktop PCs because of the large and high-resolution screens. That is why we need a good video speed increaser/decreaser Chrome extension for our browser. The Video Speed Controller has been specially developed to solve all problems related to speeding up or slowing down a video. Here are some of the key features of the extension:
How To Use Video Speeder extension
Here are steps to use our video speeder extension efficiently: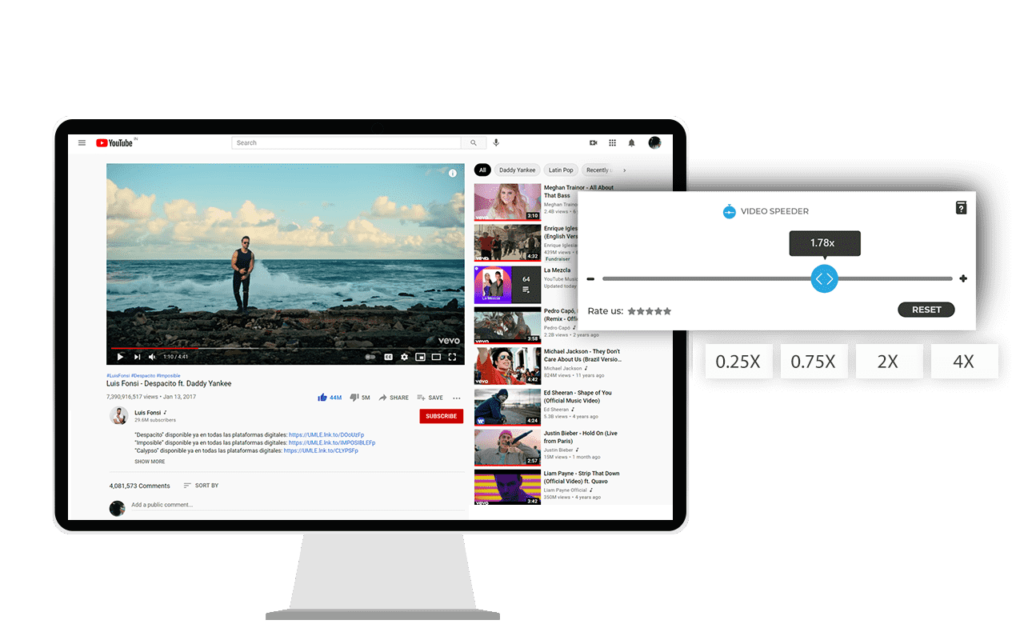 Video speed controller for all OTT platforms, including Netflix and Amazon Prime:
This video speed changer is one solution for controlling video playback speed across all video streaming and OTT platforms. This extension works with all your favorite platforms like Netflix, Amazon Prime, YouTube, Disney+Hotstar.
Shortcut keys to open & control video playback speed using video speed controller extension:
If you do not want to use the mouse to change the video speed, then with this extension you can set the desired video speed using shortcut keys as well.
To Increase video speed
To Decrease video speed
To Increase video speed
Ctrl+Shift+Right for Windows and Linux  

 

Command+Shift+Right for Mac OS

 
To Decrease video speed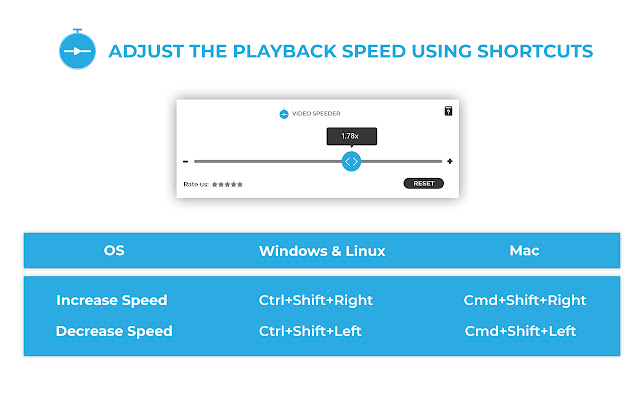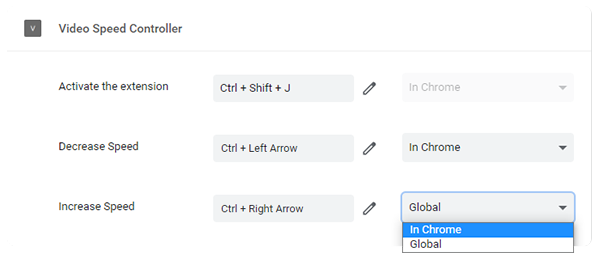 Customize Video Speeder shortcut keys
The Video Speeder extension enables you to customize shortcut keys according to your choice so that it becomes easy for you to remember. Here are some of the steps to customize the Video Speeder Controller shortcut keys:
Step1
Click on the extension icon next to the Chrome address bar & click to select Manage extensions at the bottom. Now select Keyboard Shortcut option by clicking on the 3 parallel lines at the top left corner and scroll down a bit to edit the video speeder shortcut keys. or Simply Go to chrome://extensions/shortcuts and edit it for Video speeder
Step2
Works just fine for me. a tool with which I can speed up the video on any OTT platforms. I liked it..
This Extension is very useful to control the video speed.
No nonsense excellent video speeder. Way to go guys and gals. Keep it simple and you guys were able to do that. My hat is off to you.
Get The Chrome Video speeder Extension Link On Email